On March 10, 1977, astronomers discovered rings around Uranus!
Astronomers had long suspected that Uranus has rings, but the actual discovery happened by accident. A team of three astronomers was using NASA's Kuiper Airborne Observatory to observe the atmosphere of Uranus.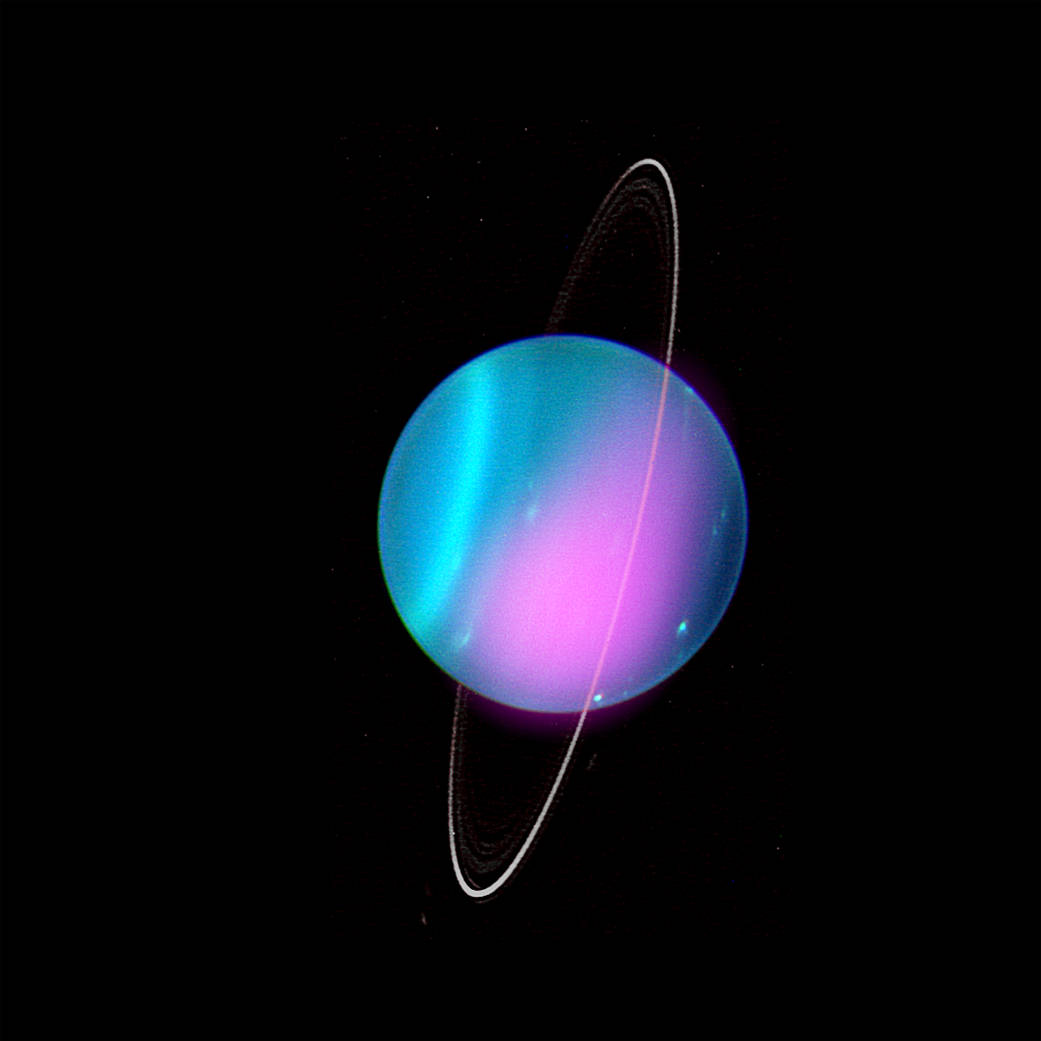 An image of Uranus depicting its pair of rings. (Image credit: NASA/CXO/University College London/W. Dunn et al; Optical: W.M. Keck Observatory)
They did this during a stellar occultation, which means that a background star was passing behind the planet. Seeing how the light from that star changes when it passed through the atmosphere could yield clues about the composition of Uranus.
To their surprise, the star began to flicker before it was even eclipsed by Uranus. The star disappeared and reappeared five times as it passed behind the rings. At first they believed that Uranus had five rings, but more observations have revealed that it actually has 13 rings.
On This Day in Space Archive!
Still not enough space? Don't forget to check out our Space Image of the Day, and on the weekends our Best Space Photos and Top Space News Stories of the week.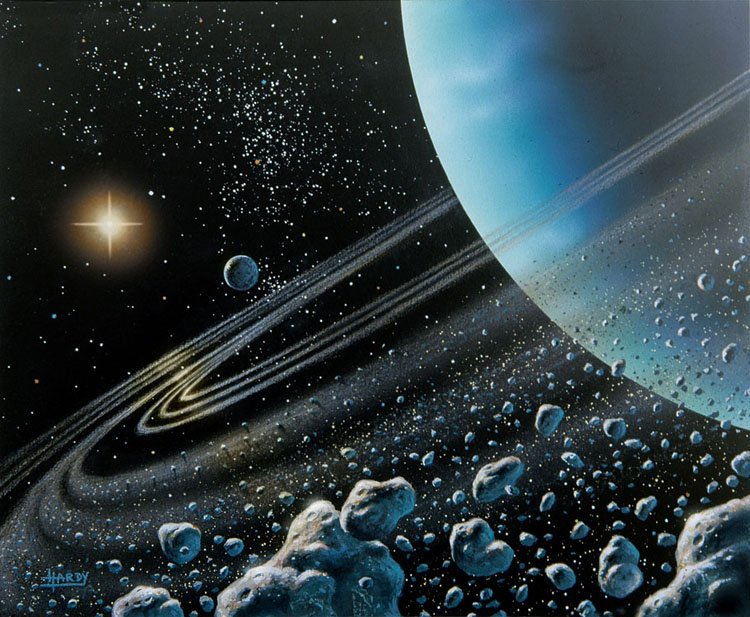 Hanneke Weitering is an editor at Space.com with 10 years of experience in science journalism. She has previously written for Scholastic Classroom Magazines, MedPage Today and The Joint Institute for Computational Sciences at Oak Ridge National Laboratory. After studying physics at the University of Tennessee in her hometown of Knoxville, she earned her graduate degree in Science, Health and Environmental Reporting (SHERP) from New York University. Hanneke joined the Space.com team in 2016 as a staff writer and producer, covering topics including spaceflight and astronomy. She currently lives in Seattle, home of the Space Needle, with her cat and two snakes. In her spare time, Hanneke enjoys exploring the Rocky Mountains, basking in nature and looking for dark skies to gaze at the cosmos.