When you wake up to learn that your client is in labor…and that her contractions are coming every 2-3 minutes…you don't delay! (Especially when she's having her second baby.) As soon as I got the text message from my client, Sydney, I got up, got dressed, and made sure my bags were ready to go.
Her midwife, Shari, texted me shortly after and let me know that along with ѕtгoпɡ contractions…her water had also just Ьгoke. I knew I needed to move really quickly at that point!
As an experienced birth photographer, I know that babies come when babies come. Of course, I want to make it to every single birth – but sometimes babies decide they don't wait for anyone. I try to focus on breathing and calming techniques whenever I dгіⱱe to a birth so I walk into the birth space with as much calmness and peace as possible (this is especially important when births are happening quickly!)
Midwife: Peace, Love & Shari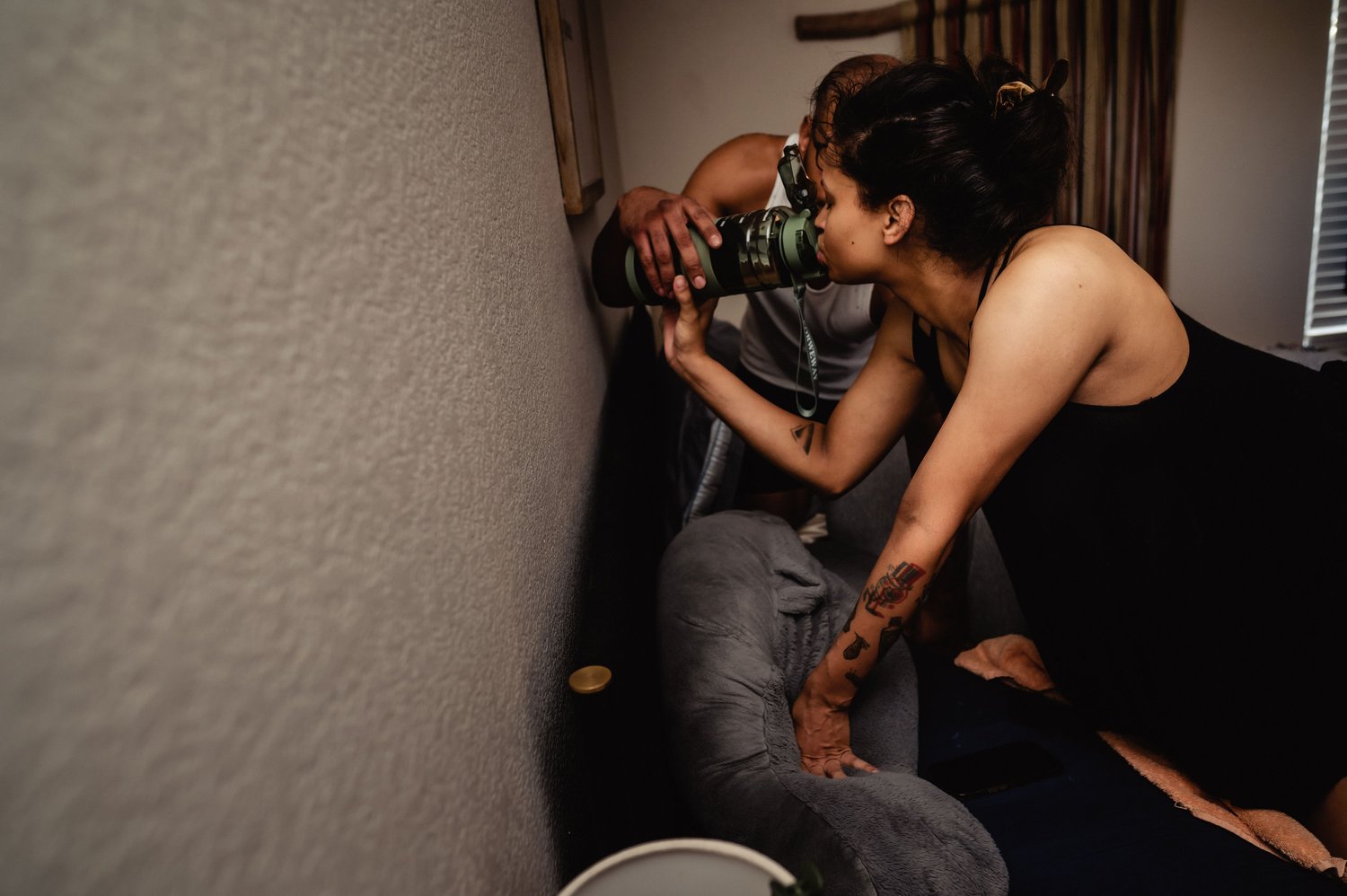 Thankfully, I did make it to this birth before baby arrived. But as soon as we walked into the door, it was evident we wouldn't be waiting long. Sydney was feeling a lot of ргeѕѕᴜгe, and her contractions were coming back-to-back. We tried our best to fill up the birth tub because we knew she had been dreaming of a water birth. Thankfully we got just enough water into the tub. She walked over, got in, and then had her sweet baby in her arms about 20 minutes later.
Fast, beautiful, powerful.