Being pregnant and being able to grow your family with the person you love makes you feel like the luckiest lady alive. Even though you'd be happy with a healthy baby, no matter the sex, for many moms having a boy and a girl is the ultimate goal. So what happens when a family finally has a boy after 50 years of solely having girls? It's a major occasion.
It's a boy! Dara Crouch gave birth to baby Liam recently and he's the first boy to be born in her family in 50 years.
In photos taken by her friend and professional photographer, Neely Ker-Fox, Crouch is seen with her mouth gaped open as she looks at her baby boy for the first time.
While she was still carrying the baby, Crouch didn't want to learn its gender. All she knew was that she was carrying a female. She was in complete astonishment that Liam was not the girl she was expecting, considering her family's history, even while she was holding him.
Ker-Fox didn't even know Crouch's family was lacking males until her photos and the story went viral.
"Her reaction initially was a genuine surprise that it was a boy," Ker-Fox said.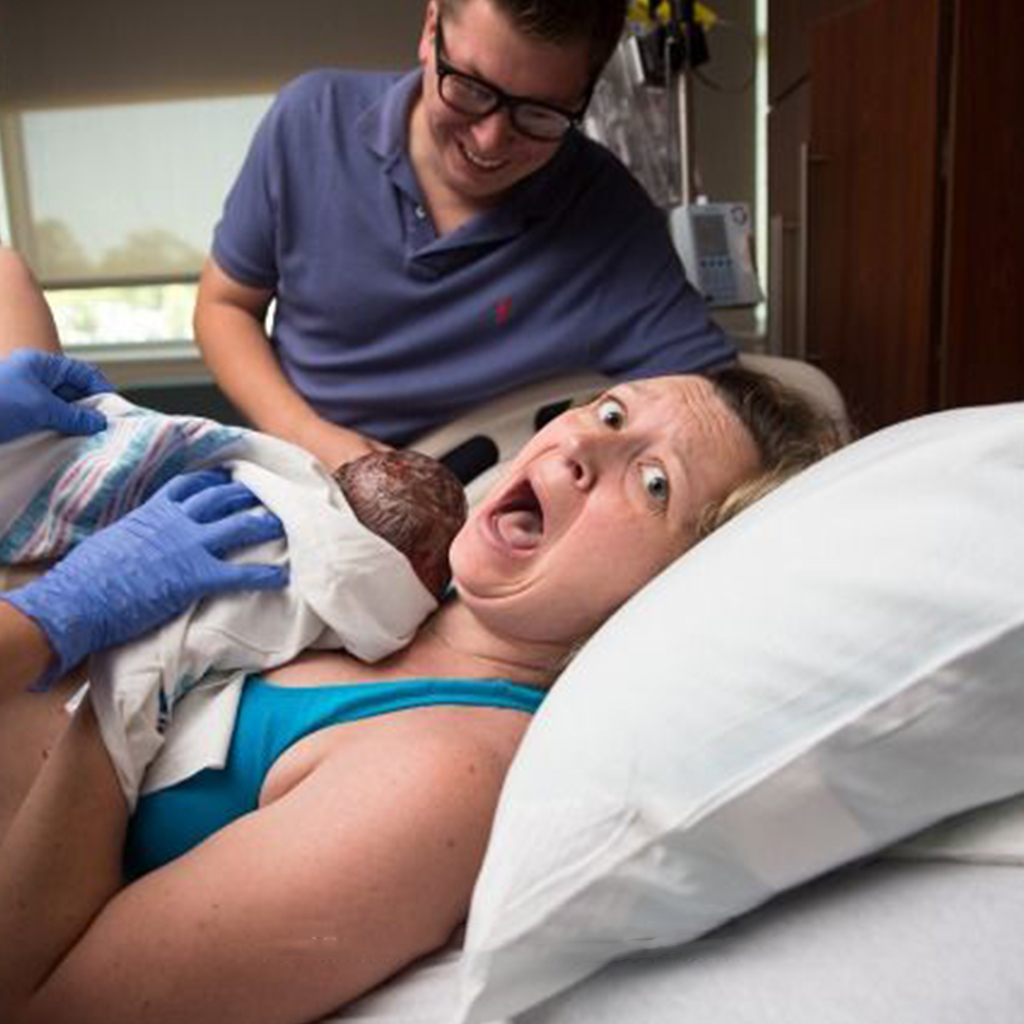 Ker-Fox has been a birth photographer for about eight years, snapping more than 100 births, but she said this one was perhaps the most special.
"What made her so different for me was that she looked directly at my camera," Ker-Fox said. "It's just a very raw human experience that you can relate to birth, how authentic and real and relatable it is."
After his older sister Neyland, 3, whose birth was also documented by Ker-Fox, Liam is Crouch's second kid.
The newborn was born 7 pounds and 15 ounces of pure astonishment.
"As a labor and delivery nurse, you are aware of the emotions present. When you've been caring for someone for more than 12 hours, you might sometimes develop close bonds," Crouch said of her work. "But nothing compares with the excitement I felt with Liam."
And indeed, it appears her son is settling right in back at home. "Liam is doing great!" said Crouch. "He loves to eat and watch his big sister play … and he loves to smile at his Daddy."