The treasure hunter's luck was extraordinary as it burst through the flaps of the tent and eagerly began digging into the ground. For hundreds of years, the treasure had remained buried, hidden from the world, waiting to be discovered. With each scoop of dirt, anticipation grew, and the heart of the hunter pounded with excitement.
As the shovel struck something hard, a rush of adrenaline surged through the treasure hunter's veins. Carefully, they brushed away the remaining soil to reveal a gleaming chest, adorned with intricate carvings and encrusted with jewels. It was a sight to behold, a relic from a forgotten era, and the realization of countless tales and legends.
With trembling hands, the treasure hunter opened the lid, revealing a dazzling array of gold, silver, and precious gemstones. The brilliance of the treasure illuminated the surrounding area, casting an enchanting glow on the hunter's face. The centuries of waiting had finally come to an end, and the treasure was now in their possession.
Overwhelmed by the magnitude of their discovery, the treasure hunter took a moment to appreciate the significance of the moment. They marveled at the craftsmanship and the historical value of the artifacts before carefully securing them for safekeeping. It was a once-in-a-lifetime find, a testament to their unwavering determination and unyielding spirit.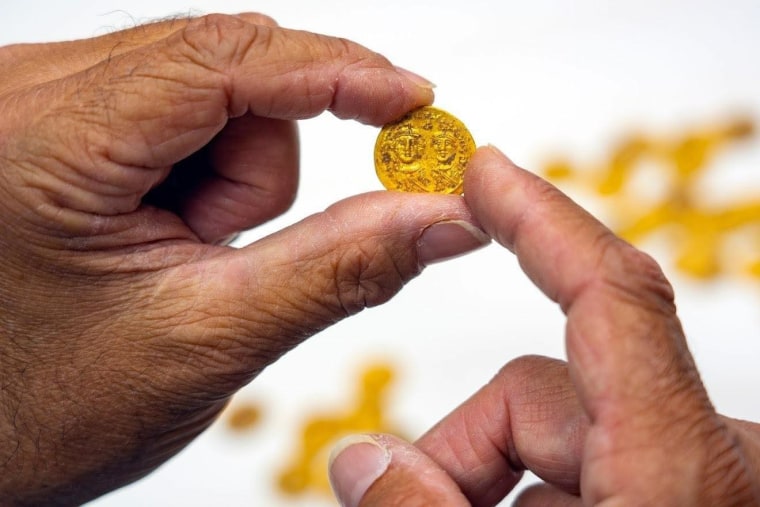 As news spread of the incredible discovery, historians and archaeologists flocked to examine the treasure, eager to unravel its mysteries and delve into the past. The long-lost artifacts would breathe life into forgotten stories, providing a glimpse into a time long gone.
The treasure hunter's luck had not only rewarded them with unimaginable wealth but also with the joy of unearthing history and preserving it for future generations. It was a momentous occasion, a triumph that would forever be etched in their memory. And as they stood there, surrounded by the remnants of the past, they knew that their journey as a treasure hunter had been truly worthwhile.