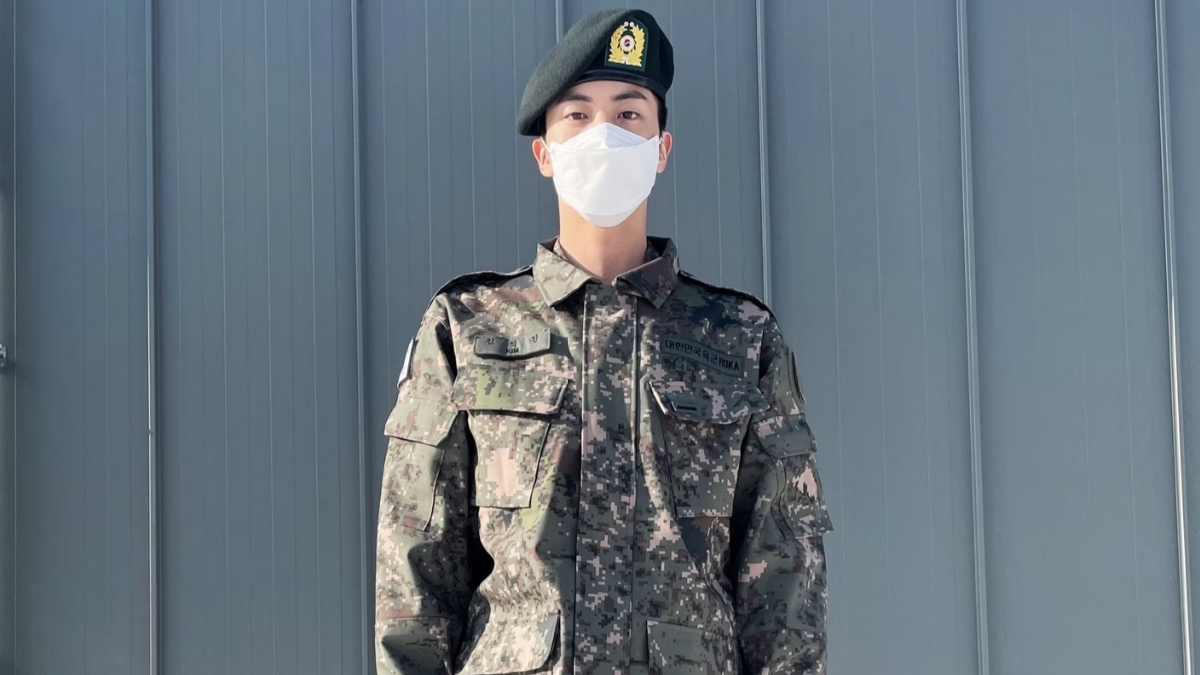 An officer from the 28th Division left her workplace during working hours and visited the Training Center for New Recruits of the 5th Division to administer a vaccination to Jin (BTS). Additionally, this officer is suspected of leaking a large quantity of medication to the 5th Division.
According to the information provided on May 18th, Second Lieutenant A (a 20-year-old female officer of the Medical Corps) of the 28th Division drove her car from Unit C, located in City B, Gyeonggi Province, for approximately 30 minutes to visit the Training Center for New Recruits (Yeoncheon-gun) of the 5th Division where Jin is serving.
Second Lieutenant A approached Jin by taking advantage of her personal close relationship with Medical Corps officer D from the nursing unit.
Between approximately 1:30 PM and 3:30 PM on the same day, A proceeded to administer the second dose of the dengue fever vaccination to Jin at the medical room of the Training Center for New Recruits of the 5th Division.
Upon returning to her unit and recalling the moment, A shared with others, saying, "Jin seems to be seriously ill."
A did not report in advance to her superiors and instead escaped from her workplace. According to Article 79 of the Military Penal Code, this behavior may lead to imprisonment or a suspended sentence of less than one year.
A is also suspected of leaking a large quantity of Tylenol to the Training Center for New Recruits of the 5th Division.
image: twiter
According to the informant, Second Lieutenant A was on the phone with Second Lieutenant D. After hearing that the 5th Division was lacking some types of medication, A promised to provide them with a large quantity of Tylenol (a pain and fever reliever) from the 28th Division.
The informant criticized A's misconduct, stating, "This person pretended to have reported to the personnel department that she would visit the 5th Division, but in reality, she did not seek permission. Desire and personal gain clouded her judgment, causing her to act recklessly." If the disclosed information is true, the unit will face severe criticism.
This unauthorized departure has been raised as a civilian complaint. The 28th Division, 5th Division, and 5th Corps conducted a joint investigation. However, until recently, the military has not taken any measures against Second Lieutenant A.
The informant pointed out, "The 5th Division even offered punishment if anyone wanted Jin's autograph. This act of unauthorized leave should be severely punished."
Former officer E, who holds the rank of Second Lieutenant, criticized, "It is truly wrong for an officer who should adhere to laws and regulations and set an example for soldiers to leave their workplace without permission."
Not only within the military but also from the outside, there is a negative perception, raising suspicions that the military deliberately covered up this incident.
Lieutenant Colonel Seo Jung Hoon, the Chief of Staff of the 28th Division, stated, "We have confirmed some allegations through the investigation, and we are not trying to conceal this incident. We are conducting an investigation at the Ministry of Justice (following the investigation by the Military Prosecution Service) and will impose disciplinary measures based on legal provisions."
#PROTECTJIN