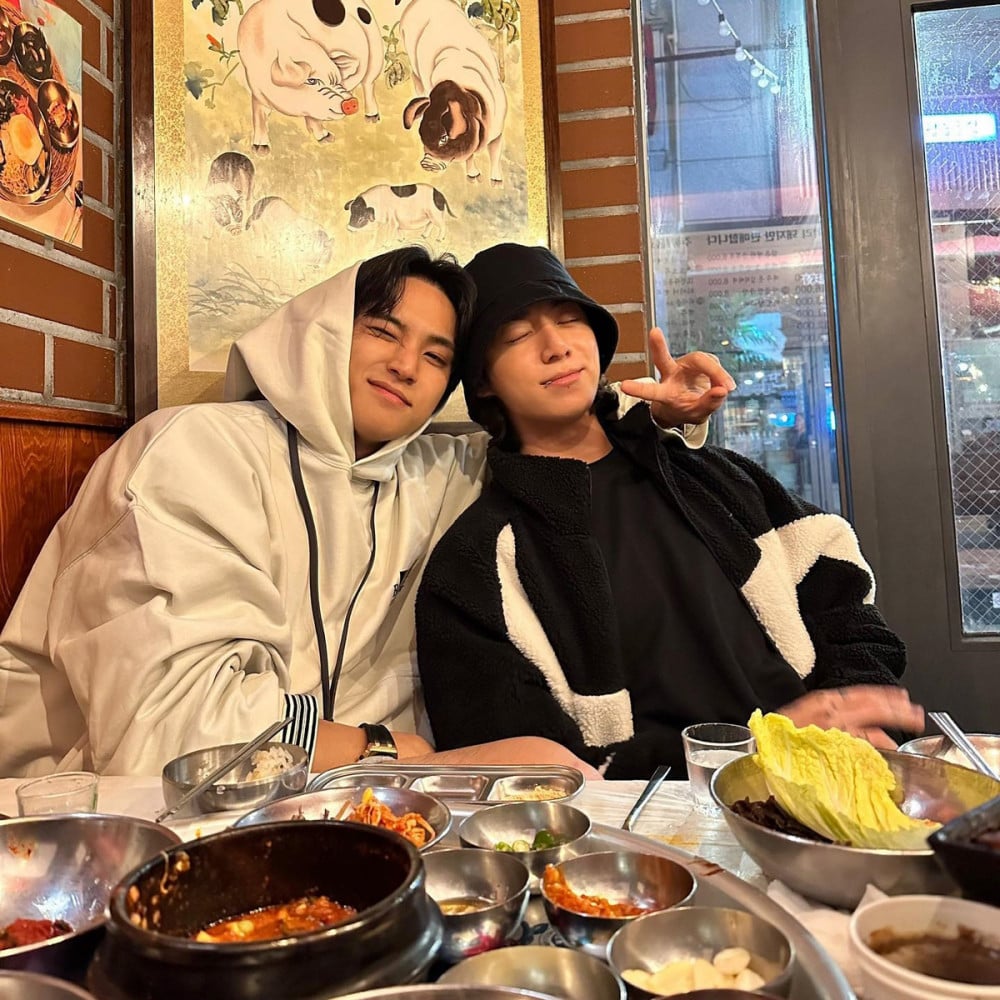 In an unexpected twist, Jungkook from BTS and Mingyu from SEVENTEEN decided to go live on BTS' channel at 4 AM Korean time. Mingyu paid a surprise visit to Jungkook's house, and the two friends spontaneously decided to connect with their fans for a brief two-minute live session during the early morning hours.
After witnessing the sunrise together during the live session, Mingyu couldn't contain his astonishment:
Mingyu: It's 4 AM… Jungkook: Yeah, I know. This is how I do my lives. Mingyu: Do you ever sleep? Jungkook: Hello, everyone. It's Jungkook. Today, I decided to go live out of the blue. Let me introduce SEVENTEEN's Mingyu. Mingyu: Hello, everyone. This feels quite surreal, doesn't it? Mingyu: You're really something, senior. You're so cool! Going live at 4 AM without any prior notice… Jungkook: This live session is all about my emotions. When I miss ARMY… When I miss my fans, I just turn it on like that. Got it? Mingyu: I'll learn from that too. Thank you.
The impromptu live session at 4 AM took fans by surprise and filled them with joy as they caught a glimpse of their beloved idols. Jungkook's dedication to connecting with his fans, even during the early hours, showcases his unwavering commitment and love for ARMY.
The genuine interaction between Jungkook and Mingyu during the live session left fans thrilled and eager for more unexpected surprises from their favorite idols. Moments like these strengthen the bond between idols and fans, fostering a sense of unity and appreciation.
As the world of K-pop continues to flourish, fans can anticipate more unique and spontaneous experiences like this. Jungkook and Mingyu's unplanned live session serves as a reminder of the special connection between idols and their fans, transcending time zones and bringing happiness to fans all around the world.