🎉 BTS's V (Kim Taehyung) Achieves New World Record as the Fastest Individual to Reach 60 Million Instagram Followers! 🌟
Breaking news in the world of social media! BTS's V, also known as Kim Taehyung, has just set a remarkable new world record. He has become the fastest individual to reach a staggering 60 million followers on Instagram. ARMYs from all corners of the globe have once again showcased their unwavering support for this talented artist.
Taehyung's Instagram feed is a mix of personal moments, magazine photoshoots, events he attends, and behind-the-scenes glimpses of the projects he works on.
He has posted only 81 times so far, and each of his posts has received at least 10 million likes, a testament to the popularity of his account.
V's immense popularity and global influence have propelled him to new heights on the popular photo-sharing platform. His captivating presence, unique style, and remarkable talent have captured the hearts of millions of fans worldwide, resulting in an unprecedented surge in his Instagram following.
This achievement not only highlights V's incredible charisma but also demonstrates the sheer dedication and loyalty of his fandom. ARMYs have continuously rallied behind V, demonstrating their love and admiration by engaging with his content, sharing his updates, and spreading the word about his accomplishments.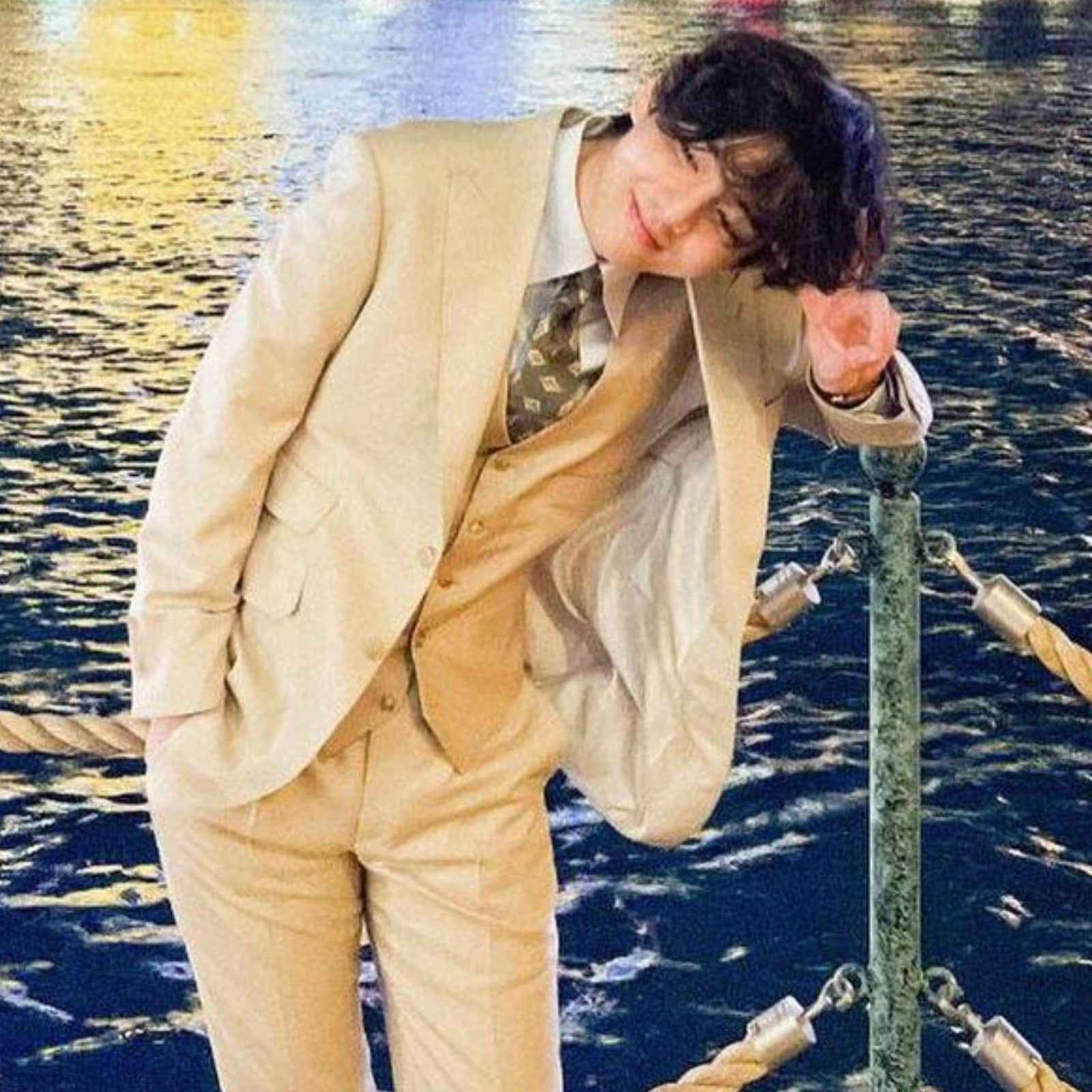 V's Instagram feed is a visual feast, adorned with breathtaking snapshots of his life and artistic endeavors. Through his captivating photos, he effortlessly communicates his vibrant personality and showcases his multifaceted talents, leaving fans in awe with every post.
As a member of the globally renowned group BTS, V has consistently pushed boundaries and broken records, both in the music industry and on various social media platforms. This recent milestone on Instagram is yet another testament to his immense popularity and influence as a solo artist.
With this achievement, V continues to solidify his position as a force to be reckoned with in the realm of social media. His immense reach and impact extend far beyond music, inspiring fans and fellow artists alike. As he continues to captivate audiences worldwide, it is no surprise that his follower count continues to soar.
Congratulations to V on this remarkable accomplishment! The ARMYs celebrate alongside him, eagerly anticipating the next milestones he is bound to conquer. The journey of V and BTS is one filled with groundbreaking achievements, and they show no signs of slowing down. Brace yourselves for the remarkable moments yet to come from this global superstar! 💜✨
Congratulations, Taehyung!